To keep artists and collectors apprised of developments in the global art market, we continue our ongoing series with our annual update that coincides with the conclusion of the European Fine Art Fair (TEFAF) held every March in Maastricht.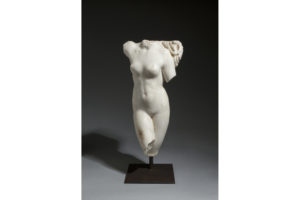 Held from March 11-16, the fair drew about 75,000 visitors and featured over 35,000 works created over the past 7,000 years with works ranging from Classical Antiquities to Old Masters to Impressionism to Modernism to Contemporary.  As noted in our last blog, consistent with the growing dominance of the U.S. market, TEFAF will be expanding to hold fairs in NYC this fall (Antiquities to 20th century) and next spring (modern and contemporary).
One of the highlights of the fair is the TEFAF Art Symposium which includes the annual presentation by Dr. Clare McAndrew of the TEFAF Art Market Report, which was the subject of Video #4 in our Know2collect library, and is one of the key industry market reports regarding global art sales.  In 2015, the TEFAF report touted record global art sales totaling £51 billion with most of the art sales in 2014 taking place in the US (39%), China (22%) and the UK (22%).
This year, the TEFAF Report concludes that global sales revenues in 2015 dropped approximately 7% and the number of art sales contracted by 2% (decreasing to 38.1 million).  While the China art market continued to decline with a dramatic 23% decline in sales and a decrease in market share from 22% in 2014 to 19% in 2015, and the U.K. market also declined by 9% for 21% of market share, the US market share increased further with a 4% increase over 2014.  As explained by Alexander Forbes in his Artsy Editorial (3/11/16), "the U.S. market is arguably at its most dominant global position in history."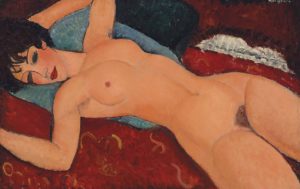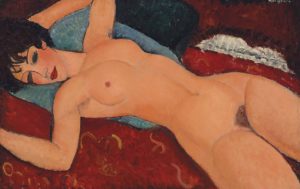 As further observed by Forbes in his summary of the 2016 TEFAF Report, due to a few record-breaking auction sales in 2015 on works such as Modigliani's Nu Couché (sold at Christie's for $170 MM), the top end of the market (sales over $1MM) experienced the strongest growth with 57% of all auction sales being derived in that segment which grew by 19% over 2014. While contemporary and post-war art accounted for 46% (down from 48% in 2014), and modern art continued to place second at 30% (down from 28% in 2014), Old Masters auction sales increased by 4%, but the values declined by 33% which Forbes notes "can likely be mapped to a continued generational trend away from that sector."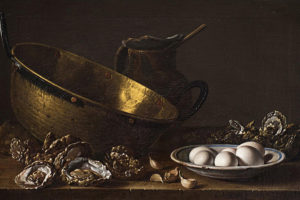 Notably, online art sales increased by 7% to $4.7B and will be the subject of our next blog where we consider the growing importance of the online art market.
Shannon Robinson is the curator and chairperson of the national biennial exhibitions Windows to the Divine (Nov. 17-Dec. 13, 2016) and the national symposiums sponsored by Collectors for Connoisseurship (Nov. 2015 at Denver Art Museum and Oct. NYC 2017).  More about Shannon…