With the end of Armory Arts Week in New York (Feb. 28-March 6th), we thought it would be a good time to follow-up on our blog last year about the future of international art fairs by examining the rising importance of New York as a hub for such fairs.
As explained in Video #6 in our Know2collect library, while a handful of art fairs existed as long ago as the 15th century, we are now witnessing an exponential growth in their popularity with more than 200 being held in this century around the globe annually.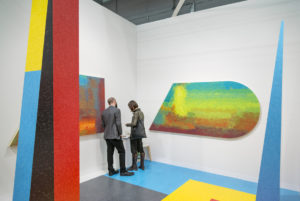 In New York, the art fair season is kicked off every March with two major international fairs known as "The Art Show" at the Park Avenue Armory and the "Armory Show" at Piers 92 & 94.  Sponsored by the Art Dealer's Association of America and in its 28th year, the former features works ranging from Old Masters to Contemporary from 70 member American galleries and the latter, founded in 1994, features modern and contemporary art from over 200 galleries around the globe.  Significant satellite fairs have also sprung up during Armory Arts Week such as Independent New York, Pulse New York, and Spring/Break Art Show.  And, in May each year, NYC again sizzles with even more major annual art fairs, including NADA (New Art Dealer's Alliance) (May 14-17) and Frieze (May 5-8).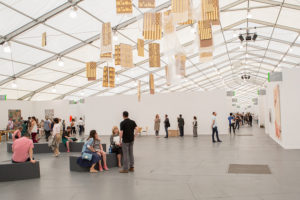 And while it is not surprising that the Big Apple has been and continues to be a mecca for globe-trotting art enthusiasts, what is interesting is that the success of such fairs have prompted other important international art fairs abroad to expand their fairs by adding NY as an additional location.
As reported by Brian Boucher of artnet news, TEFAF (The European Fine Arts Fair), one of the oldest international art fairs has announced that it is coming to NYC.  Following the lead of other prestigious international fairs like Frieze London which opened 2 new Frieze fairs (Frieze Masters and Frieze NY) in NYC in 2012, TEFAF will no longer be limited to its annual March fair in Maastricht, Netherlands, but will add two new fairs in NYC: October, 2016 (featuring antiquities to the 20th century) and Spring of 2017 (modern and contemporary art).
According to Boucher, while such plans for expansion carry inherent risks, it may be that the competitive global market is now compelling art fairs to have more convenient locations that are regional and closer to buyers.  Indeed, this development mirrors the phenomenon being observed with mega galleries like Gagosian, Pace and Hauser & Wirth which we also covered in Video #5 and which Boucher points out are opening more and more international locations.
Time will tell whether the proliferation of even more international art fairs will dilute the quality and focus of such fairs and whether the collector will really be better served.
Shannon Robinson is the curator and chairperson of the national biennial exhibitions Windows to the Divine (Nov. 17-Dec. 13, 2016) and the national symposiums sponsored by Collectors for Connoisseurship (Nov. 2015 at Denver Art Museum and Oct. 2017).  More about Shannon…