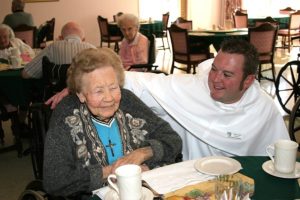 You can support the important work of Windows to the Divine® and the Dominicans and their ministries by participating in Windows to the Divine® programs and events, purchasing art and/or making a donation. Artists receive 60 percent of art  sales and 40 percent benefits the Foundation.
You can also support the Dominicans on an ongoing and vital basis by participating in the following programs.
Preachers & Partners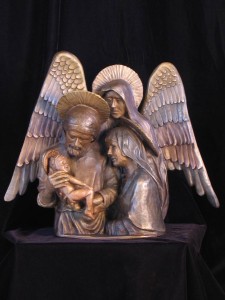 The Preachers & Partners program invites supporters of our Dominican novices and their ministries to participate directly and actively through a monthly donation that provides financial assistance to the Dominican Novitiate where the novices are trained and reside in west Denver.  The Order needs approximately $20,000 per year ($1,667 per month) to educate and house a novice.
You can make a significant impact on the financial ability of the Order to train our novices by pledging a monthly amount of your choice ($20-$100+) which will be used to offset the operating expenses (e.g. food, clothing, medical, housing, educational) of the novitiate.
Donate to Preachers & Partners
St. Dominic Legacy Society
The St. Dominic Legacy Society is a group of donors who provide financial support to the Dominicans by making a gift to fund Dominican vocations programs.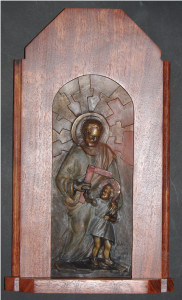 Giving Options
Outright gift of cash, securities or personal property
Living Trust—make a revocable gift during your lifetime by naming Colorado Dominican Vocation Foundation beneficiary of assets in a living trust
Bequest in Will—name 

Colorado Dominican Vocation Foundation

 in your will or codicil
Life Insurance Gift—name Colorado Dominican Vocation Foundation as owner and beneficiary of a policy
Real Estate Gift—donate property to Colorado Dominican Vocation Foundation during or after your lifetime
Retirement Plan Gift—name Colorado Dominican Vocation Foundation as beneficiary of the remainder of the assets after your lifetime
Charitable Trusts/Annuities—create a trust or annuity program to meet your financial goals
As a member of the St. Dominic Legacy Society, you will also receive the Dominican Central Newsletter, apprising you of Dominican news and events throughout the Province.
To discuss giving options, please email Shannon Robinson, President of the Foundation.
Join the St. Dominic Legacy Society
Banner Image Above: Susiehyer, Somewhere in Salida, Evening, Windows Exhibition 2014 (Private Collection)