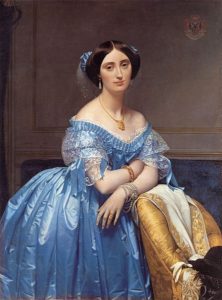 Collectors for Connoisseurship
National Symposium
Metropolitan Museum of Art
Sacerdote Auditorium in Uris Center
Friday, October 13, 2017
Registration 12:30-1:00pm
Symposium 1-4:30pm
"Don't miss this symposium and the opportunity to be a C4C member and support this unique nonprofit that promotes living artists by connecting them to collectors."
-Stephanie Birdsall
Collectors for Connoisseurship (C4C) is a national nonprofit members-only community that directly connects collectors and artists. In collaboration with museums, galleries and other nonprofits and in support of the vocation of the artist, C4C hosts exhibitions, salons and symposia such as the 2017 C4C Arts Weekend to be held in NYC from Oct 13-14, 2017. The C4C Weekend will feature a symposium at The Met and an exhibition in the Patron Gallery of the Club to be held concurrently with the American Masters Gala Sale which will be attended by C4C collectors and artist members.
Salmagundi Club members are invited to become C4C ArtLover members and attend the 2017 C4C National Symposium at The Met. As a C4C member, you will also be invited to participate online and in-person at our 2018 Events such as our national exhibition and symposium Impressions, Markings & More, April 12-13 at Space Gallery in Denver. ArtLover members may apply to the Jury for the 2018 Exhibition and may post representative images of their work in the C4C online ArtLovers Directory. For more information about C4C membership, click HERE.
Already a C4C member? To receive the discounted member rate of $26, you must first log in here and then click on Register Met Symposium.
TO REGISTER:
New or Renewing C4C ArtLover Members: $75
Current ArtLover Members: $26