 Private Invitation to Members of Salmagundi Club
$35.00 – $75.00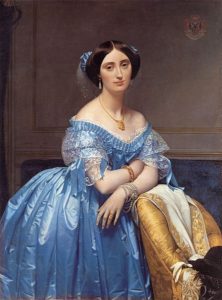 Collectors for Connoisseurship
National Symposium
Metropolitan Museum of Art
Sacerdote Auditorium in Uris Center
Friday, October 13, 2017
Registration 12:30-1:00pm
Symposium 1-4:30pm
"Don't miss this symposium and the opportunity to be a C4C member and support this unique nonprofit that promotes living artists by connecting them to collectors."
-Stephanie Birdsall
REGISTRATION
C4C National Symposium at The Metropolitan
Non-Members (Special Rate for Salmagundi Club Members and their guests for symposium only and no membership benefits)
$35
New or Renewing C4C Members
$75
Current C4C Members
$26
Already a C4C member? To receive the discounted member rate of $26, you must first log in here and then click on Register Met Symposium. Do not click on the Add to Cart button below which is for Non-Members or new or renewing members.
---
Description
If you are concerned about your future as a professional artist, you need to meet this nonprofit group (C4C-Collectors for Connoisseurship) that is dedicated to increasing the collector base for living artists and providing practical advice to both collectors and artists about the art market such as the upcoming symposium at The Met which will include topics relevant to every artist:
What do artists need to do to be considered for museum exhibitions?
What is the impact of art fairs and online sales on the market?
What is the future of traditional galleries?
What are key market players like galleries doing to respond to the changing market and how will it affect you?
C4C is extending a special private invitation to Salmagundi Club members and their guests to attend this symposium for $35. If you wish, you are also invited to become a C4C ArtLover member whose benefits include invitations to all C4C events such as the 2018 exhibition Impressions, Markings & More to be held in Denver next April. ArtLover members may apply to the Jury for the 2018 Exhibition and may post representative images of their work in the C4C online ArtLovers Directory. For more information about C4C membership, click HERE. To learn more about the Symposium, click HERE.