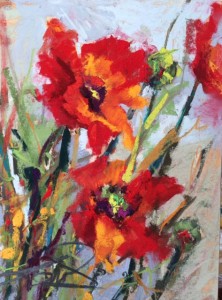 Windows to the Divine's Know2collect videos provide artists, collectors and art lovers with brief, simple, straightforward art-filled video presentations (18-25 minutes each). Know2collect videos cover important arts topics that are critical to understanding the past, present and future of the visual arts. Additionally, for the collector, whether neophyte or experienced, Know2collect videos provide the "A-Z" steps to collecting proffered by industry experts that will streamline and enrich your collecting adventure. Each video includes a bibliography of sources.
---
Events
Patronage and Collecting: Then & Now
C4C National Symposium at The Metropolitan Museum of Art: Oct 13, 2017
Biographies of Symposium Speakers
Artists' Business Forum
Space Gallery June 20, 2017
---
Live Demonstration: Dueling Paintbrushes
Quang Ho and Kevin Weckbach painting on the same canvas.
Banner Image Above: William Matthews, Big Red Taxi (Cuba), Windows Exhibition 2014 (Private Collection)