JMW Turner in Buenos Ares moves on to Santiago! From September 26 of 2018 to February 17 of 2019, the National Museum of Fine Arts in B.A. staged an extraordinary exhibition of 85 watercolors which I was fortunate to view by British Romantic, Joseph Mallord William Turner.  Brought from the Tate Collection in London which contains 30,000 of Turner's works (bequeathed by Turner after his death in 1850), the exhibition presents a detailed chronology of Turner's life and artistic output as one of Britain's greatest watercolorists.
From the age of 10, Turner was drawing the outdoors and by the age of 14, he was studying in the workshop of Thomas Malton where he began painting precise topographical studies of urban vistas in watercolors that would gain him early admission into the Royal Academy.  After studying under Sir Joshua Reynolds at the Academy, at the age of 18, Turner opens his own studio gallery and studies the collection of Thomas Monro which inspires him to experiment with watercolors and gouaches to produce atmospheric compositions.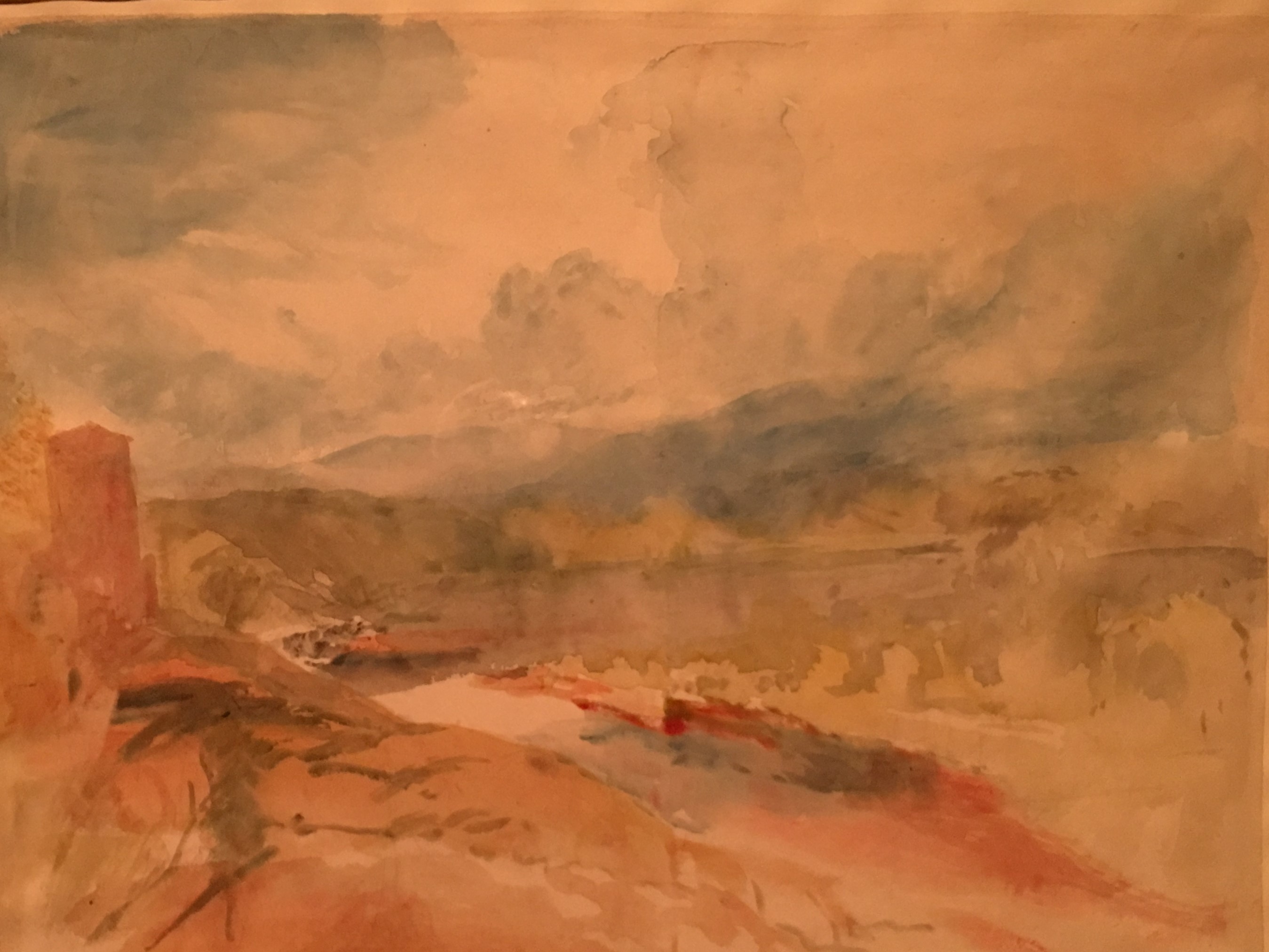 Although he would occasionally paint in oil (with his first oil on canvas being exhibited in 1796 at the Royal Academy), Turner would favor watercolors which would be the source of his renown and financial success.  His career would span nearly 60 years and would produce works ranging from his early architectural works like the Cathedral of Durham shown here to magnificent and abstracted light-filled orchestrations of color that would capture the attention of art lovers for centuries.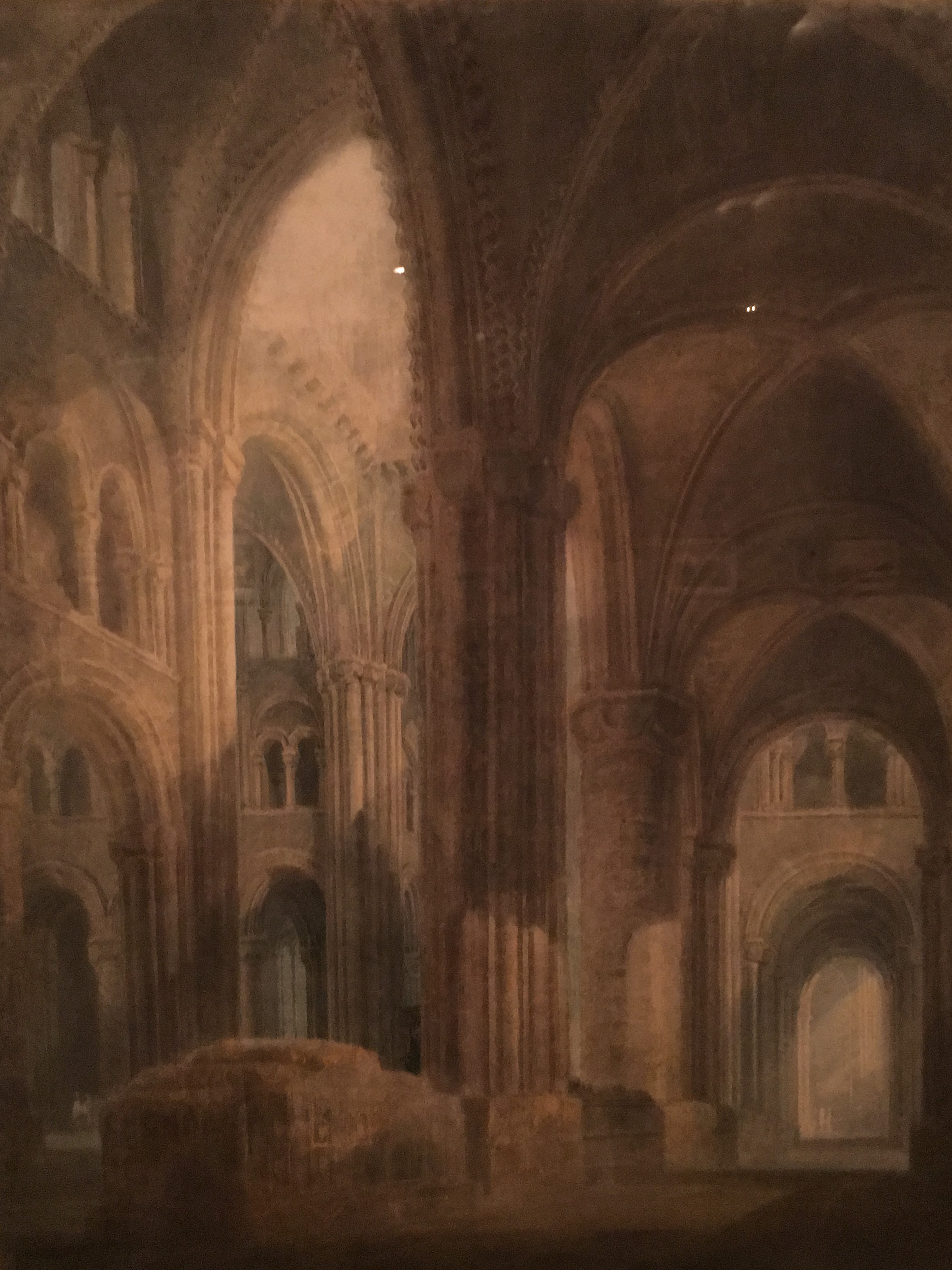 From 1798 onward, Turner would receive many commissions in England to paint the estates of the wealthy and in 1802, he would travel to the continent for the first time and spend time in Paris studying paintings at the Louvre.  Two years later, he would open his own gallery in London for annual solo shows and for 30 years from 1807-1837, he would also serve as a professor at the Royal Academy.
In 1819, at 44, he travels to Italy visiting Rome, Naples and Venice.  His watercolors of Venice which explore masterfully light and reflections on the water will eventually become some of his most famous works.  In 1840, Turner makes his third and final visit to Venice which inspires him to produce a number of Venetian lagoon paintings that dissolve the unique architecture in washes of color that were called magical.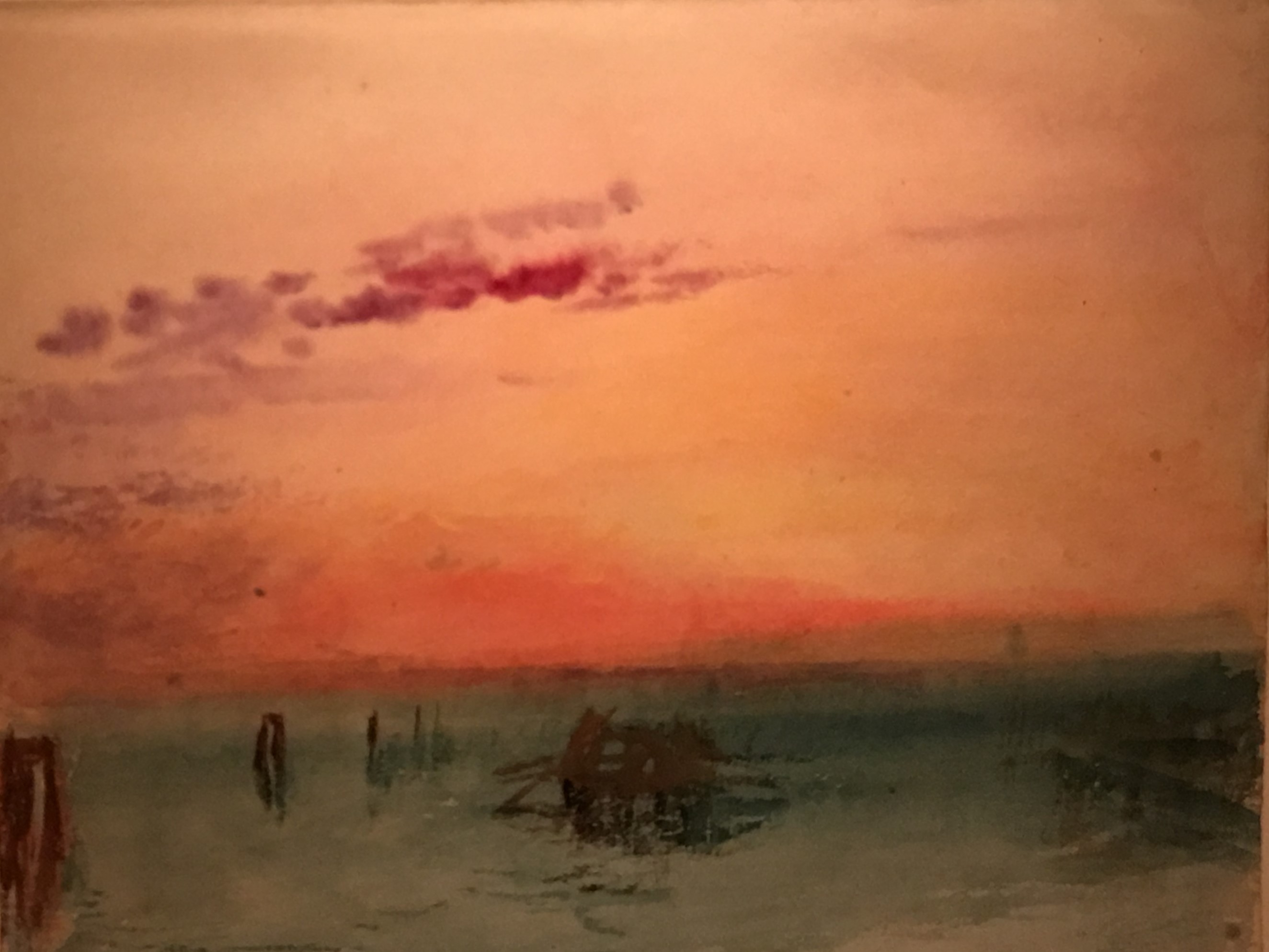 In 1845, in his 70s, Turner makes his final Continental tour through Normandy's coast where he continues to experiment with the colors of sunrise and the reflections of rain on the stormy seas. Five years later, at the age of 75 (1850), Turner holds his last exhibition at the Royal Academy and dies the following year in 1851 in London where he is buried in St. Paul's Cathedral next to his famous teacher Sir Joshua Reynolds.
The exhibition is now showing at the Centro Cultural de la Moneda in Santiago, Chile through July 28, 2019.
Shannon Robinson is the curator and chairperson of the biannual exhibition Windows to the Divine and the annual events by Collectors for Connoisseurship (most recently April 12-14, 2018 in Denver and May 23-26 in Paris).