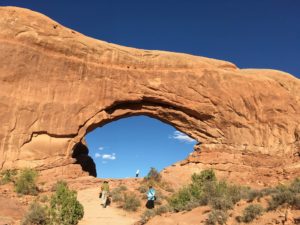 On a road trip through Utah last week, we were stunned at the singular and sweeping panoramic vistas and geological rock formations of the national parks in Utah such as Arches National Park, Canyonlands, Grand Staircase-Escalante National Monument and Bryce Canyon. Given the breathtaking views around every corner, it became clear to us why Utah attracts so many artists and tourists.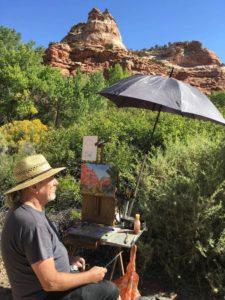 Not surprisingly, the dramatic and spectacular natural wonders of Utah were the setting for the 2018 Escalante Arts Festival which was held from September 21 to September 30th. Motoring down the famed Scenic Byway 12 which was bursting with color from the miles and miles of towering Aspen trees, and then holding our breaths as we traversed the narrow Hogsback with its steep canyons on both sides of the road, we could not help but gasp in continual awe of the divine breath that sparked such marvels of nature. Along the way, we were also inspired by the Escalante Festival artists who were painting en plein air between Capitol Reef and Escalante. Connecting and conversing casually with artists as they paint outdoors is always a pleasure, but even more so in such scenery. If you have not made this trip yet, make it a priority and consider timing your visit with this annual festival which has been held for 15 years.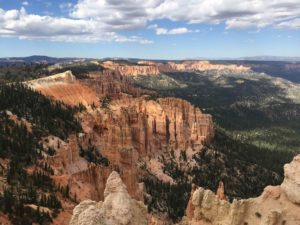 Such feasts for the eyes continued as we drove through Bryce Canyon National Park with its incredible and distinctive pinkish white and orange "hoodoos"– geological rock formations resulting from river and lake bed erosion and weather.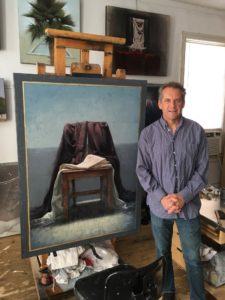 Turning northward, we were greeted with more visual delights as we toured the artist studio of Ron Richmond whose works have been exhibited in many of our national Windows to the Divine exhibitions. With his M.F.A. and B.F.A. from Brigham Young University, Richmond's classical training has served him well over his 20-years as an exceptional painter of contemporary realism.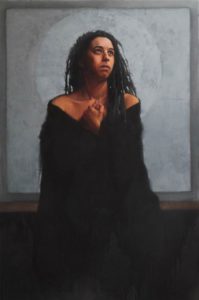 Rich in symbolism, Richmond explains that his objects and figures explore the relationship of opposites such as "light and darkness, the living and the decaying, order and chaos, sin and redemption, the ethereal and the concrete." Historian, Josh Probert compared Richmond's juxtaposition of planes of color in his work to the color field paintings of Mark Rothko to the extent Richmond has the "ambition to ground deeper meaning of aesthetics through the accession of pure form" and "seems to occupy a certain niche wherein formal properties, combined with only slight references to narratives or (religious) principles, invite potential narratives to manifest themselves."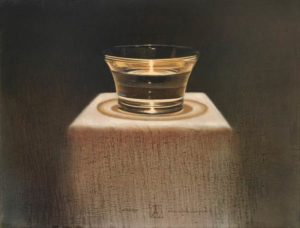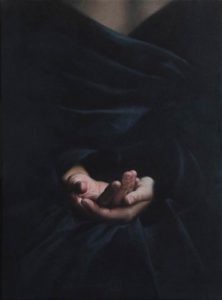 As noted by writer Geoff Wichert in 15bytes, Richmond has found "a way to make art that is at once visually magical and yet substantial in content and meaning."
Richmond's work has been exhibited in galleries and museums throughout the United States and in London. Corporate collections include Saks Fifth Avenue, Credit Suisse, Continental Airlines and Omni Hotels.
Shannon Robinson is the curator and chairperson of the biannual exhibition Windows to the Divine and the annual events by Collectors for Connoisseurship (most recently April 12-14, 2018 in Denver and May 23-26 in Paris).