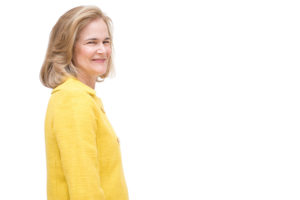 Dita Amory
As Curator-in-Charge and Administrator of the Robert Lehman Collection, Dita Amory oversees the care and preservation of a collection of 2,750 objects of western European art –paintings, drawings, manuscripts, maiolica, period frames, textiles, furniture, small bronzes –all collected by Robert Lehman and his father, Philip, through the first seven decades of the twentieth century. This magnificent collection was given to the Metropolitan Museum in 1969 on the death of Robert Lehman.
Dita manages all exhibitions presented in the Lehman Wing whether curated by Lehman Collection curators or colleagues elsewhere in the Museum. Her past exhibitions include Marines and Landscapes: Seventeenth-Century Dutch Drawings in the Lehman Collection; Italy Observed: Views and Souvenirs, 1706-1899; in addition to Pierre Bonnard: The Late Still Lifes and Interiors (2009) and Madame Cézanne (2014-15), for which she co-authored publications. Her forthcoming exhibition, From Leonardo to Matisse: Master Drawings from the Robert Lehman Collection, traces five centuries of European drawings selected by Robert Lehman as he built on his father's already magnificent holdings.
As guest author, Dita has contributed catalogue essays to "Bonnard en Normandie," Musée des Impressionismes, Giverny, 2011; "Bonnard," Musée des Beaux-Arts, Quebec City, 2016; and "Bonnard-Matisse. "Long Live Painting!" Städel Museum, Frankfurt, 2017. A graduate of Trinity College, she received her M.A. from the Institute of Fine Arts, New York University. Dita was chief curator of the National Academy of Design from 1991 to1996.
---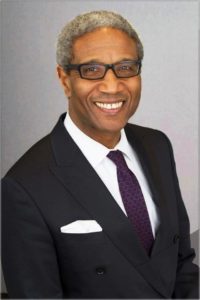 Gregory Peterson
Gregory Peterson is a corporate attorney in New York. He is a graduate of Columbia College and Columbia Law School, and also was an art major at the High School of Music and Art here in New York City. For over thirty years he has collected Contemporary Realism, internationally. Works from his collection are in the Metropolitan Museum of Art and other museums, and the collection has been exhibited publicly at the New York Academy of Art in Tribeca. Mr. Peterson is also a past Trustee of the Aldrich Contemporary Art Museum in Ridgefield, Connecticut. He curated scholarship programs for the Acadia Foundation, and has spoken on art collecting at public and private venues across the US and abroad.
---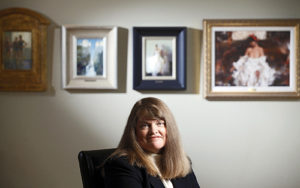 Shannon Robinson
Shannon Robinson is a former corporate litigator who retired to become the president of a nonprofit foundation known as Windows to the Divine which promotes patronage and philanthropy through the arts. Through exhibitions, symposia and salons, the foundation encourages everyone to become a patron of the arts by collecting original art and supporting the vocation of the living artist. The foundation also promotes the vocation and charitable works of the Dominicans in Denver in their service of the poor and elderly.
Since 1999, Shannon has served as the curator and chairperson of the Windows to the Divine biennial national exhibitions. In 2015, through the foundation, she launched a national network of collectors and artists called Collectors for Connoisseurship (C4C) which provides educational programming and access to special arts events such as "The Renaissance of Realism" symposium held at the Denver Art Museum and the upcoming C4C Arts Weekend in 2017 to be held at The Metropolitan Museum in New York City.
As an art collector for over 30 years, Shannon is passionate about the arts and education. Her work as an advocate for artists and art collecting has been featured in several arts publications, including Fine Art Connoisseur, Larry's List and Southwest Art Magazine. With her Master's certification from Regis University in Art History and Collecting, Shannon speaks on a wide range of topics at collector salons hosted by Windows to the Divine and its partners at museums and galleries in Colorado and around the country.
---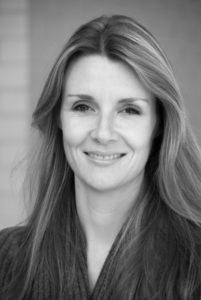 Betsy Thomas
Betsy Thomas is an independent art advisor and consultant based in New York with over 15 years of experience in the European Art sector. A veteran of the auction world, Betsy began her career at Christie's in New York in 1996 and joined the 19th Century European Paintings and Sculpture Department as Vice President and Specialist from 2000-2009. Her expertise spans Continental and British Victorian and includes but is not limited to deep knowledge of many sub-movements within the century including Orientalism, the Barbizon School, and French Academic art.
She founded Betsy Thomas Fine Art Advisory, LLC in 2008, a firm that offers advisory services to both private and corporate clients assisting them in navigating the global art market. A sampling of the works bought and sold through her firm include a prominent textile collection, a collection of artist's letters, Arts & Crafts furniture as well as American and Impressionist paintings and sculpture.
She is a frequent contributor to Fine Art Connoisseur magazine and wrote essays for Masterpieces of Orientalist Art: The Shafik Gabr Collection, ACR Editions, 2012.
She is adjunct faculty at Sotheby's Institute Art in New York where she teaches in the Masters of Art Business Program as well as in the Online Studies program.
Betsy holds a B.A. from Pomona College and a M.A. degree in the History of Art from the Courtauld Institute of Art, London. She is Chair of the Courtauld Alumni Association and is on the Board of the American Friends of the Courtauld Institute of Art in 2016.
---
Jennifer Tonkovich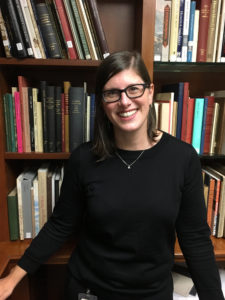 Jennifer Tonkovich is the Eugene and Clare Thaw Curator in the Department of Drawings and Prints at the Morgan Library & Museum, New York. In her nineteen years at the Morgan, Jennifer has curated a number of exhibitions devoted to old master and nineteenth century drawings, with a particular focus on the French school. She has worked extensively on the eighteenth-century French collector Jean de Jullienne and the creation and sale of his drawings cabinet. Jennifer has also cultivated an interest in collectors and dealers of old master drawings during the twentieth-century, and has lectured and written about Pierpont Morgan (1843-1913) as a collector and about Eugene V. Thaw as a dealer and collector of old master drawings. Her current exhibition, on view now at the Morgan, celebrates the completion of Eugene Thaw's gift of his collection to the museum. Containing more than 160 sheets, Drawn to Greatness: Master Drawings from the Thaw Collection is the largest exhibition of drawings mounted by the Morgan.
---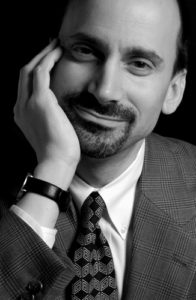 Peter Trippi
Peter Trippi is editor-in-chief of Fine Art Connoisseur, the magazine that serves collectors of historical and contemporary representational art.  He is also president of Projects in 19th-Century Art, a firm he established to pursue research, writing, and curating opportunities. Last year he co-curated an exhibition about the Dutch-born, London-based painter Lawrence Alma-Tadema, who lived from 1836 to 1912.  That project opened at the Fries ("Freeze") Museum in Leeuwarden, Holland, then traveled to Vienna's Belvedere Museum.  It is currently on view at London's Leighton House Museum, and is accompanied by a book published by Prestel.
---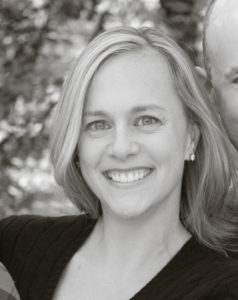 Shelley Farmer
Shelley Farmer is Director of Hirschl & Adler Modern, New York.  This is her 20th year with the firm. She began her tenure at Hirschl & Adler Galleries in the Print Department and has served as Director of its Modern and Contemporary arm since 2008.
Shelley's primary areas of focus are Modern, Postwar and Contemporary American Art.  Her expertise in paintings, drawings, prints, and sculpture also includes historical material, as Hirschl & Adler has been specializing in American and European art of all periods throughout its 65-year history.
Under her direction, Hirschl & Adler Modern represents a select group of established and mid-career contemporary artists as well as Estates, mounting up to eight exhibitions a year while participating in top-level International art fairs including Art Basel Miami Beach, TEFAF New York, The ADAA Art Show, and others.
She works with private collectors, consultants, institutions, and museums with the goal of placing works in collections both large and small.  Her clients range from first-time buyers to seasoned private collectors and major American and international museums.
Shelley graduated Phi Beta Kappa from Vassar College with departmental honors in Art History and American Studies.  Her graduate work includes the Sotheby's Art Institute in New York and the NYU Appraisal Studies Program.