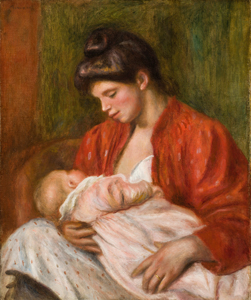 Curator Private Tour
Exhibition & Program
Fulginiti Pavilion
CU Anschutz Campus
13080 E. 19th Ave. Aurora, CO 80045
Monday, April 17, 2017
11:15am-1:00pm
The CU Medical School is sponsoring an exhibition at the Art Gallery in the Fulginiti Pavilion Center for Bioethics and Humanities on the Anschutz Campus from March 31-May 24 which will showcase works from the Morton and Tobia Mower private collection which includes major paintings by Monet, Renoir, Pissarro, Sisley, Cassatt, Degas, Chagall, and Leger as well as selected Rodin sculptures.
On Monday, April 17, in connection with the exhibition, C4C will host a special event for C4C members as follows:
Guests View Works: 11:15-11:30am
Private Tour by Simon Zalkind, Curator of Masterworks Exhibition: 11:30am-11:50am
Program in Gossard Forum Auditorium next to Art Gallery: Noon-1pm
Meet the Collectors: "Curator Conversation with the Mowers"
Art History Presentation by Dr. Molly Medakovich from the Denver Art Museum about Impressionism and its legacy in the context of the Mower Collection. With Paris as a setting, she will explore the spirit of innovation that characterized artists working in this cultural and artistic epicenter from the 1870s to the 1930s.
Lunch Option: Bring your own brown bag lunch to eat during the program in the auditorium.
Open to C4C members and invited guests. Reservation required.