With the approach of our 2016 symposium and exhibition Abstraction & Representation: Finding Common Ground (Nov 17-Dec 3) at Space Gallery, we wanted to encourage our artists and collectors to learn more about Agnes Martin (1912-2004), one of the pioneers of abstraction.  Martin's legacy is explored in a wide ranging retrospective organized by Tate Modern in collaboration with the Los Angeles County Museum of Art (LACMA), Kunstsammlung Nordrhein-Westfalen, Dusseldorf and Solomon R Guggenheim Museum, New York.  The Agnes Martin Exhibition is the first retrospective of Martin's work in the U.S. since 1992 and was presented at LACMA this year from April to September.  For those who missed this extraordinary exhibition, it can be seen at the Guggenheim in NYC from Oct 7-Jan 11, 2017.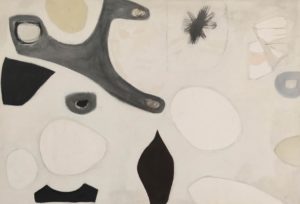 From her earlier biomorphic abstraction to the grids and striped canvases that made her famous, in room after room the viewer experiences her strong yet delicate and restrained works in which she sought to instill "beauty, innocence and happiness." LACMA Exhibition Advisory. In the 1960's, her groundbreaking grid paintings employing gently inscribed pencil grid lines onto monochromatic surfaces became a bridge between Abstract Expressionism and Minimalism.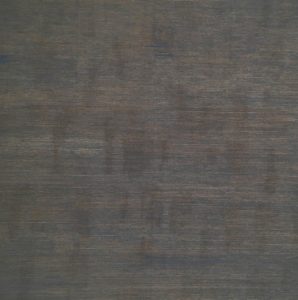 Martin withdrew from the art world from 1967-1973 settling in a remote mesa of New Mexico, but returned to painting in 1974. Influenced by the desert landscape, for the next 30 years, Martin would refine her aesthetic employing "six-foot square canvases marked by bands or stripes of acrylic wash finely outlined in graphite." LACMA Exhibition Advisory.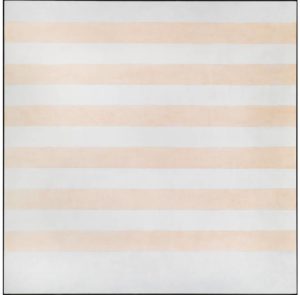 Indeed, Martin's works are so fine and subtle that they simply must be viewed in person so if you are headed to NYC in the coming months, be sure to stop in at the Guggenheim.
Shannon Robinson is the curator and chairperson of the national biennial exhibition Windows to the Divine (Nov 17-Dec 3, 2016) and the annual symposia sponsored by Collectors for Connoisseurship (2015 Denver Art Museum; 2016 Space Gallery; 2017 NYC).