C4C Arts Weekend in Denver
25TH Anniversary Windows to the Divine
Oct 12-15, 2023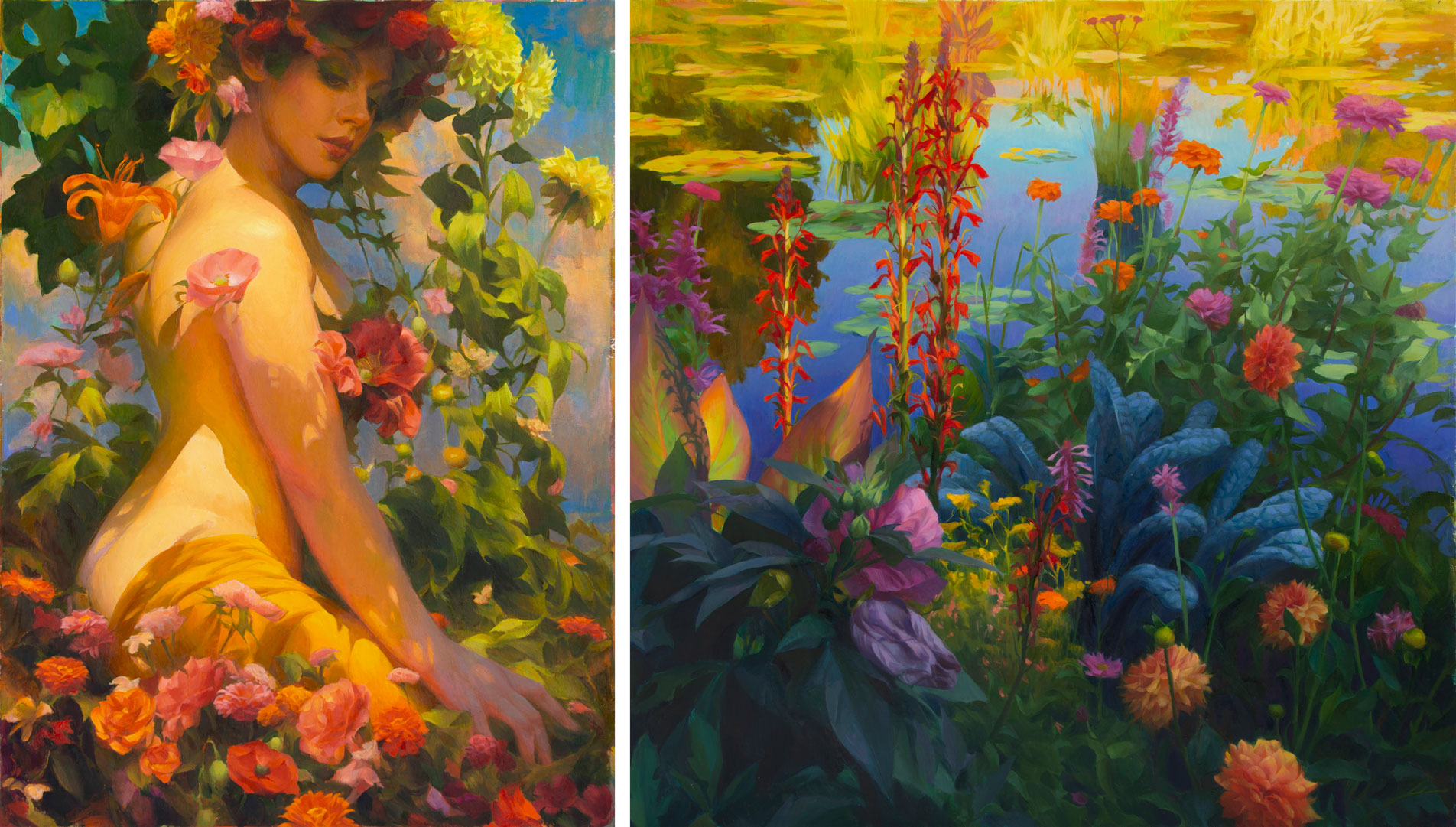 June Dryad (2023), Oil, 40 x 30
Adrienne Stein • 2023 Fra Angelico Artist of the Year
August Pond (2023), Oil, 48 x 48
June Dryad (2023), Oil, 40 x 30    Adrienne Stein • 2023 Fra Angelico Artist of the Year    August Pond (2023), Oil, 48 x 48
PLEASE JOIN US FOR OUR BEAUTY & SPIRIT IN DENVER
COLLECTORS FOR CONNOISSEURSHIP (C4C) ARTS WEEKEND
Windows to the Divine, a Colorado-based nonprofit foundation that encourages and fosters patronage and philanthropy through the arts, will host the 2023 Collectors for Connoisseurship Arts (C4C) Weekend in Denver from Oct 12-Oct 15. C4C collectors and art lovers from around the country will travel to Denver to enjoy special events, private museum and collection tours, sessions with exhibition artists and educational programming:
The weekend will include the national Windows to the Divine exhibition entitled Beauty & Spirit featuring the works of more than 39 nationally renowned artists:
Kathy Anderson, Blair Atherholt, Stephanie Birdsall, Kelly Birkenruth, Greg Block, Casey Childs, Madeleine Dodge, Michelle Dunaway, Scott Fraser, Ann Gargotto, Ulrich Gleiter, David Gray, Albert Handell, Stephanie Hartshorn, Ron Hicks, Quang Ho, William Hook, Jane Hunt, Brendan Johnston, Andrea Kemp, Lynn Kircher, David Leffel, Terrie Lombardi, Kyle Ma, Huberto Maestas, Dan McCaw, Danny McCaw, John McCaw, Sherrie McGraw, C.W. Mundy, Desmond O'Hagan, Maria Panou, Vasily Ryabchenko, Ron Richmond, Don Sahli, Jill Soukup, Daniel Sprick, Adrienne Stein (2023 Fra Angelico Artist of the Year), and Vincent Xeus.
The C4C Arts Weekend Schedule of public complimentary events that require reservations here online includes:
Friday, Oct 13:
4pm-8:00pm
Opening Reception of Beauty & Spirit Exhibition (Cocktails, Appetizers & Dessert)
Gallery 1261
1261 Delaware Street, Denver CO
(303) 571-1261
Presentation of Fra Angelico Artist of the Year Award to Adrienne Stein
Recognition of Past Longtime Benefactors
Exhibition & Sale of Works by Windows to the Divine Artists
Saturday, Oct 14:
10am-1:00pm
Collector Exhibition Salon w/ Presentations Gallery 1261
Shannon Robinson, President, Windows to the Divine

From Antiquity to Realism: The Evolving Influence of Beauty & Spirit

Peter Trippi, Editor in Chief, Fine Art Connoisseur Magazine

Modern Renaissance: The Pre-Raphaelites' Fascination with Early Italian Art

Adrienne Stein, 2023 Fra Angelico Artist of the Year
Sunday, Oct 15:
8:30am-9:30am
Private Catholic Mass in Dominican Priory Chapel
2901 Grove Street, Denver
9:30-10:30am
Coffee & Tour of New Dominican Priory/Novitiate
2901 Grove Street, Denver
RESERVATIONS, please click HERE.
PRE-SALES & INFO
[email protected]
(303) 679-1365