As part of Collectors for Connoisseurship which will launch in September, Windows to the Divine will feature blogs about the artists who are members of our Circle of Artists.  Composed of our Master Artists from our National Symposiums (November 13, 2015 at Denver Art Museum) and our Fra Angelico Artists of the Year (awarded at Windows Exhibition held every other year since 1999), these renowned artists will share with our members their unique insights about their work, practices and influences.  The Circle of Artists will also provide valuable advice to both artists and collectors and will share with our members behind the scenes information regarding their exhibitions, awards and career news.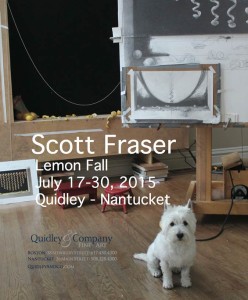 For our first blog in this ongoing series, we are pleased to introduce to you Master American Realist, Scott Fraser.  In our first story about Scott, we wanted to let you know about his upcoming exhibition (July 17-30) at Quidley and Company in Nantucket.  The exhibition by this nationally known still life artist who combines the traditional with the contemporary will be a fascinating exploration of the complex and painstaking process of the artist.  Featuring Lemon Fall, shown here, the exhibition will include Scott's pre-study work, including two large drawings, one smaller oil painting, one smaller watercolor and four preparatory drawings.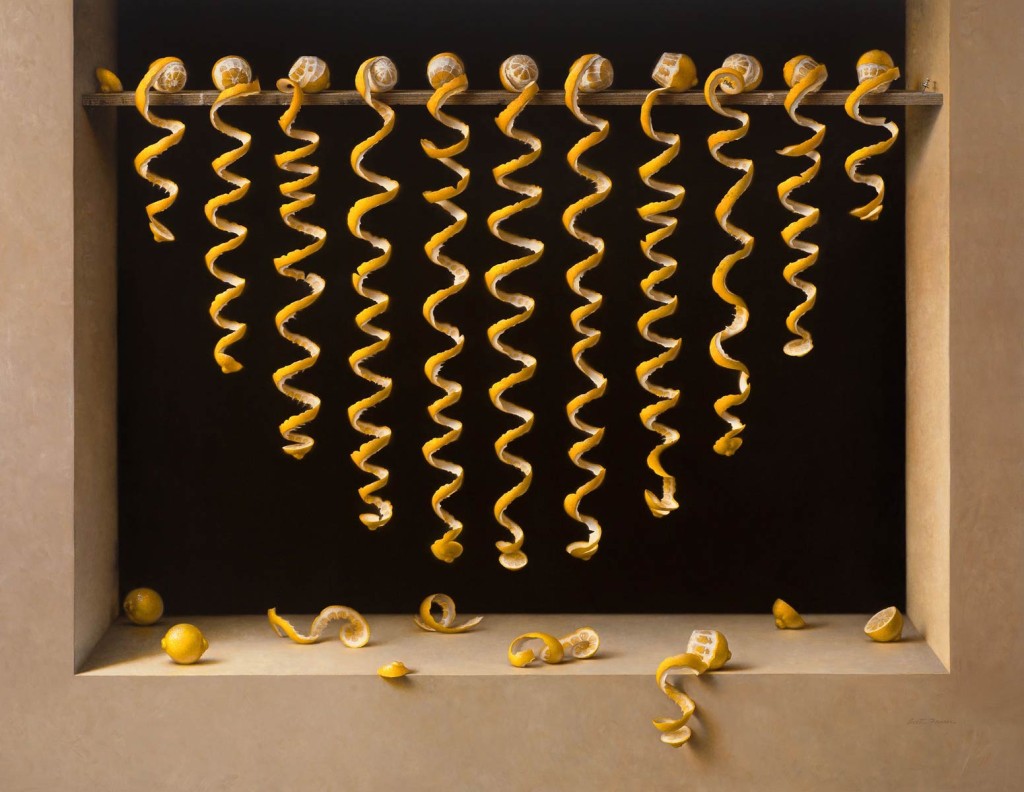 Watch this artful video documenting Scott's 5-month process for Lemon Fall! 
The Fraser exhibition will also include other works such as A Lesson in Paint and Below the Moon.
We also want to extend our congratulations to Scott as two more museums have added his work to their permanent collections:  New Britain Museum of American Art, New Britain, CT and the Whitney Western Art Museum, Buffalo Bill Center of the West in Cody, WY.