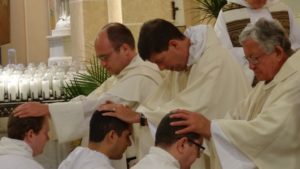 Windows to the Divine® supports the work of the Order of Preachers, known as Dominicans. The Order of Preachers, which gave us Fra Angelico and the tradition that he embodied, is quite alive and serving the world after nearly 800 years of preaching. The Order of Preachers was founded by St. Dominic de Guzman in 1216; it was approved by Pope Honorius III and given the special task of preaching. Historically, St. Dominic and his followers were itinerant preachers who were sent to towns throughout Europe to teach and preach to all people. Modeling their lives on those of the early Christians, Dominicans have always lived in community, and taken vows of poverty, chastity and obedience. Dominican preaching, teaching and pastoral ministry are grounded in community life, study and common prayer.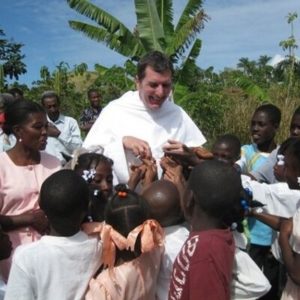 To become teachers and preachers, Dominican life emphasizes the importance of study. Famous Dominican scholars and theologians have included St. Thomas Aquinas, St. Catherine of Siena, and St. Albert the Great. Today the Dominicans are at the center of vibrant and growing Catholic ministries at Purdue University, Indiana University, and University of Missouri-Columbia.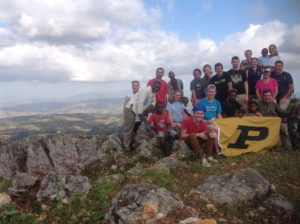 The Dominicans came to America in 1806, and are now one of the fastest growing Orders in the country. There are four geographical sections, known as "provinces" in the United States: Eastern, Central, Southern and Western. Colorado is located in the Central Province, which is headquartered in Chicago. For more information visit www.domcentral.org.
Banner Image Above: Clive Tyler, Spring on Colorado, Windows Exhibition 2011 (Private Collection)